Infant & Child Sleep Coaching
Crafting Custom Sleep Plans for Your Little One's Best Rest, at every age.
Could Sleep Coaching Help You?
Every family's sleep journey is unique, but some challenges echo louder in the corridors of many homes. Do any of these situations sound familiar?
The Constant Rocker: It's 2 am, and you're rocking your baby for the third time tonight. The gentle lullabies have long lost their charm, and all you wish for is a night where you don't have to play the midnight waltz.
The Catnapper: Your child seems to have mastered the art of the 20-minute nap. But you know they need more rest, and so do you. Those short bursts just aren't cutting it for either of you.
Toddler Bedtime Battles: Your energetic toddler has an arsenal of excuses: "One more story!", "I'm thirsty!", "What's that noise?". If bedtime feels more like a strategic war game than a serene routine, you're not alone.
Fear of the Dark: Every shadow becomes a monster, every creak a ghost. If your child's imagination runs wild come bedtime, making them scared to sleep alone, you might feel at your wit's end trying to bring comfort.
Transition Troubles: Whether it's moving from a crib to a bed, welcoming a new sibling, or adjusting to a new home, these transitions can wreak havoc on sleep routines. If nights have become unpredictable battlegrounds, we're here to help stabilize.
If you found yourself nodding to one or more of these scenarios, thinking, "This is us!", then our sleep coaching might be the beacon of hope you've been searching for. 
Remember, sleep challenges aren't just phases; they're puzzles. And with the right pieces (that's us!), they can be solved.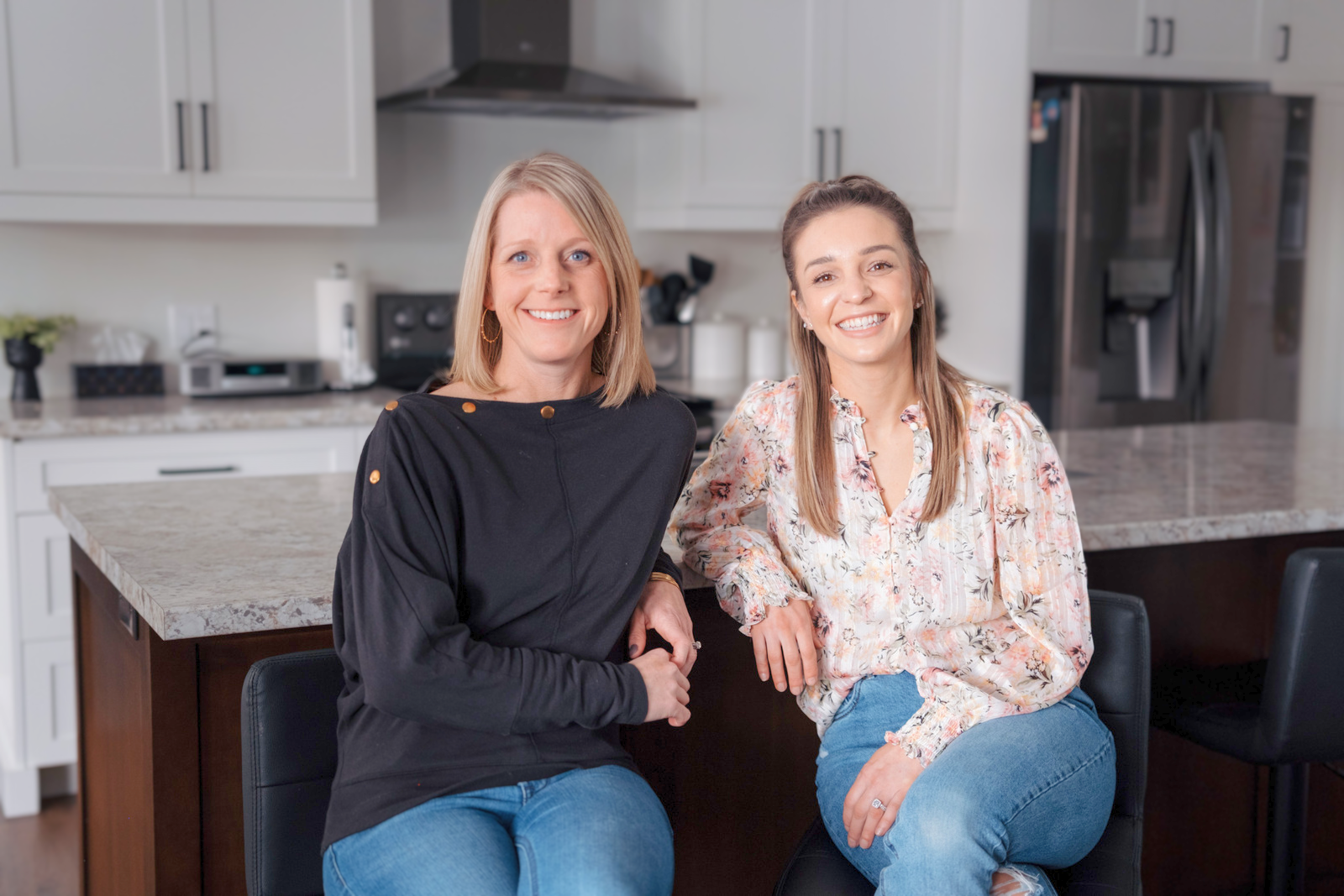 Meet Loren and Brooke
Guiding you through the maze of sleepless nights and restless days, Loren and Brooke come with a wealth of experience and expertise. Their mission? To make your life easier and your child's sleep healthier.
Since her training with Sleep Sense in 2015, Brooke has continued her passion of learning and trainings to continue to best serve the families we work with.
With a passion for helping people and experience in solving sleep troubles, you are in good hands with the team at Bedtime Beginnings.
This has changed our lives & we're very grateful. It was lovely getting to know you through this. We'll be sure to keep you in mind if we ever need help in the future. I've also made sure to tell my friends about you.
I hated bedtime. I dreaded getting ready for bed with my babe every single night. It would take hours of trying to get him down. And by hours I mean hours.
Working with Brooke totally transformed our lives and most definitely my baby. He used to be the most fussiest baby. He became a completely different baby once he was getting good sleep. 
Why Choose Our Sleep Coaching?
💤 Personalized Approach: No two children are the same. Our plans are custom-tailored to fit the unique needs of your child and family.
💤 Access to Resources: From our extensive Bedtime Beginnings' Resource Library to customized sleep logs, you'll have all the tools and insights you need.
💤 Industry Experts: The Bedtime Beginnings team has a near 100% success rate when it comes to helping families find their groove with sleep again.
Ready to experience it for yourself?
Join countless parents who've found solace in our methods, and rediscovered their peace. Begin your journey with us today.
1000% contact Bedtime Beginnings if you struggle with sleep. Our family worked with Brooke a few years ago for our 2 older boys when they were babies, so when we were struggling with sleep with our new baby, it was no question we would reach out to Brooke again for her support. She works with you every step of the way, until you are comfortable and confident with your child's sleep. I've reached out to her with questions during sleep transitions and she is always there for you. Brooke is such a wonderful human. Her knowledge, support, and guidance for our family's sleep has been life changing and we will be forever grateful! Thank you so much, Brooke 🙂
Our Sleep Coaching Journey
Assessment: Our journey begins with a conversation. We'll delve into your child's sleep patterns, understand the challenges, and help determine the best way forward.

Let's see if we're the right fit

for your family's sleep transformation.
The Questionnaire: After our initial conversation, we'll send over a

detailed questionnaire

. Your answers will be the blueprint for a sleep training program tailored to your family's unique needs and your parenting style.
Deep Dive Consultation: We then schedule a dedicated consultation to discuss our custom strategy. We'll share insights, tips, and a

step-by-step plan to set your family on the path to better sleep.

On-going Support: Our commitment doesn't end with a plan. You'll receive

consistent support through phone, email, and other resources

over the next weeks to ensure you're confident in every step of the process.